Suite 222
Roseville, CA 95661
(916) 474-0248
[ View a Map ]
Welcome!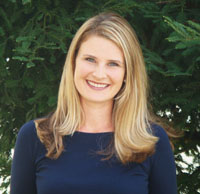 As a Licensed Marriage & Family Therapist, I specialize in the treatment of TEENS AND THEIR FAMILIES. I also greatly enjoy working with COUPLES, INDIVIDUALS and CHILDREN of all ages.




If you are thinking about embarking on the journey of therapy then you have come to the right place! Most people have an array of questions as they consider therapy, and my hope is that you will find some answers as you explore my website. But before you continue, let me start you out with a few thoughts to ponder:
First, don't give up! I know the decision to start therapy is not easy. And for so many, the steps toward actually feeling relief from symptoms may seem insurmountable. It often involves call after call researching and choosing a therapist, sorting through scheduling and finances, and perhaps begging loved ones to participate with you -- it can take a lot of energy! Energy that you may not think you have. But what is the alternative? To let the problem you're faced with continue to build and build? You will probably reach a point of frustration again and be right back where you started -- searching for a therapist! Don't give up -- you're closer than you think.
I am passionate about assisting my clients in reaching their goals. I believe in identifying clear goals, formulating a strategy, implementing proven methods, and seeking results. There are no guarantees for specific outcomes in therapy, but I can assure you that I will be working hard alongside you. Taking your burdens to a safe, confidential, empathetic place to unload and find the right tools for change can make all the difference.
I am humbled by the opportunity to participate in the important work of fostering fulfilling relationships, promoting healing, and always encouraging growth.