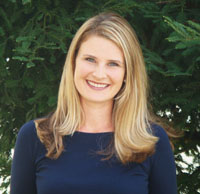 I am one of those rare people who knew what career I wanted from a young age.  It all started when I was a nanny for a family with two children.  Because I spent so much time with their kids, the parents would often ask for my input on handling various issues that arose.  Being only 17, I offered what I could, but I certainly didn't have the answers they needed.  That experience ignited a passion within me.  Those parents loved their kids so much and earnestly wanted to raise them right; but so often, they just weren't sure
what
was right.  Now, after many years of school and training (and becoming a parent myself), I am much better equipped to assist parents in this incredibly important job of raising our next generation.  And along the way I've developed a love for working with parents, couples, and individuals on a wide variety of needs. 
I have extensive experience working with severely emotionally disturbed minors and adults (institutionalized and otherwise).  I have worked closely with the foster system, juvenile justice system, and regional center.  Although teenagers and their families are my specialty, I greatly enjoy working with a wide variety of clientele. 
Call or email me today to get started with a free initial phone consultation or to make an appointment!
Credentials
BA in Psychology, Magna Cum Laude, Azusa Pacific University, 2001
MA in Clinical Psychology, Pepperdine University, 2003
Professional Associations
Psi Chi National Honor Society in Psychology, since 1999
American Association of Marriage and Family Therapists, since 2002
California Association of Marriage and Family Therapists, since 2002
American Association of Christian Counselors, since 2009
Training and Experience
* Provided mental health treatment within a transitional living program for severely emotionally disturbed young adults emancipating from the foster system aged 18-22 years. 
* Served as a therapist for an elementary school in southern California
* Served as the primary outpatient therapist for a large high school in southern California
* Served as a therapist for Bayside Church of Granite Bay
* Worked in private practice in Fair Oaks
* Currently in private practice in Roseville